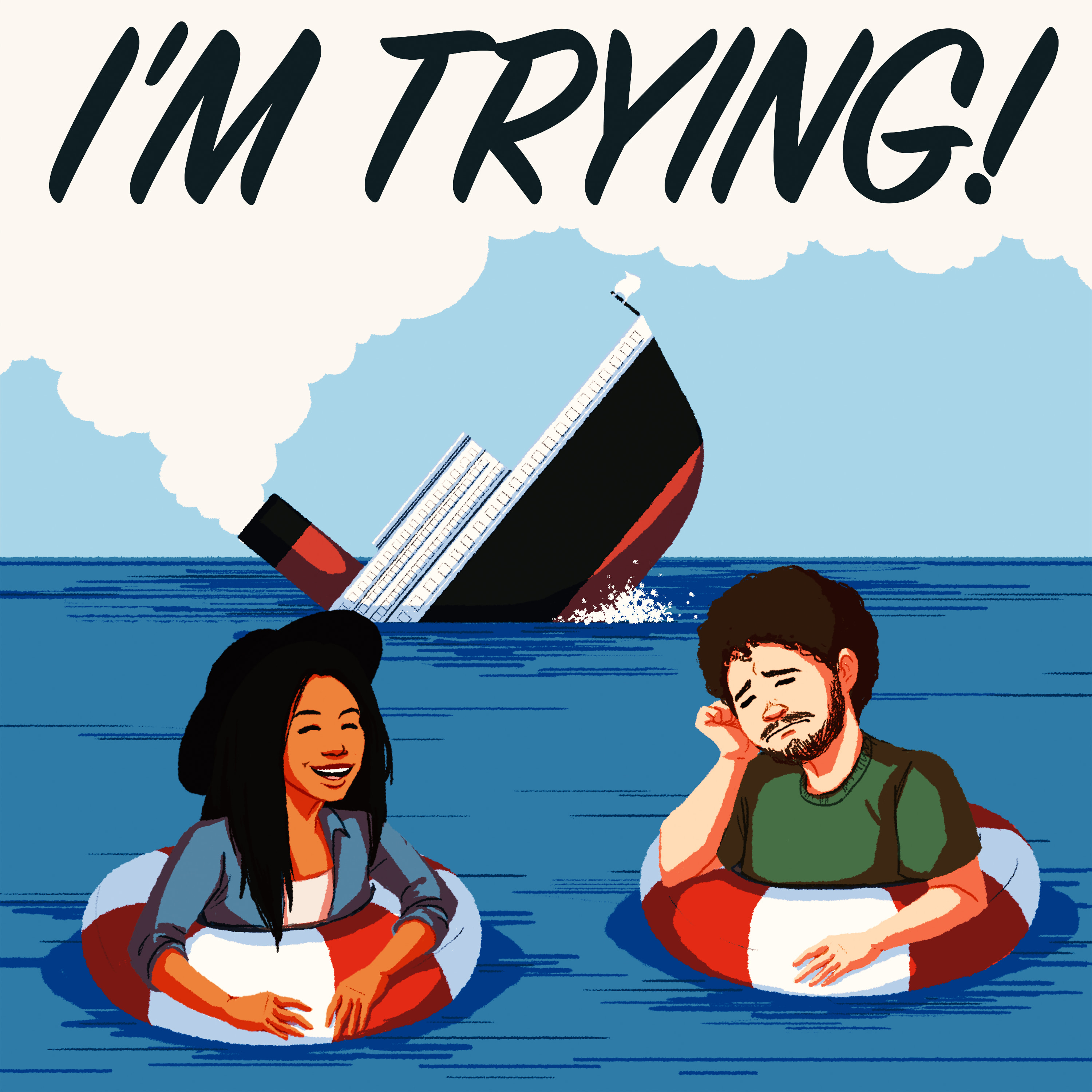 Filmmaker Yhane Smith discovers the world of audio drama podcasts and dives in head first.
***
Jhanelle and Jacob sit down with Yhane Smith to talk about creating art on a budget. But first, Jhanelle and Jacob discover that a new popular SNL short was shot in front of their apartment!
***
Support Yhane and Harlem Queen on Patreon!
Follow the show, @ImTryingShow on Instagram and Twitter!
And your intrepid hosts: @JhanelleDennis and @JacobDerwin.
Play Now